I hosted a Refresh Cambridge meetup recently where Joel Hughes came to talk to us about the Business of Web Design. He also interviewed me for his upcoming Business of Web Design podcast.
Joel Hughes runs two web conferences in Cardiff, Port 80 and his more recent Business of Web Design. He's been on a bit of a roadshow of late, travelling the country to promote his new conference which is aimed at people in or wanting to get into the web design business. Last night he came to talk to the Refresh Cambridge community about his experiences in freelance and running a micro web agency.
The talk was really well attended and there was a really positive vibe as Joel talked through some of the tactics he uses on pricing, getting new clients, and building a team peppered with a few horror stories of when it all goes wrong! We also had Ed Goodman, co-founder of Cambridge Business Lounge, covering the event for his Cambridge Evening News column which is published in next Tuesday's edition (8th April 2014).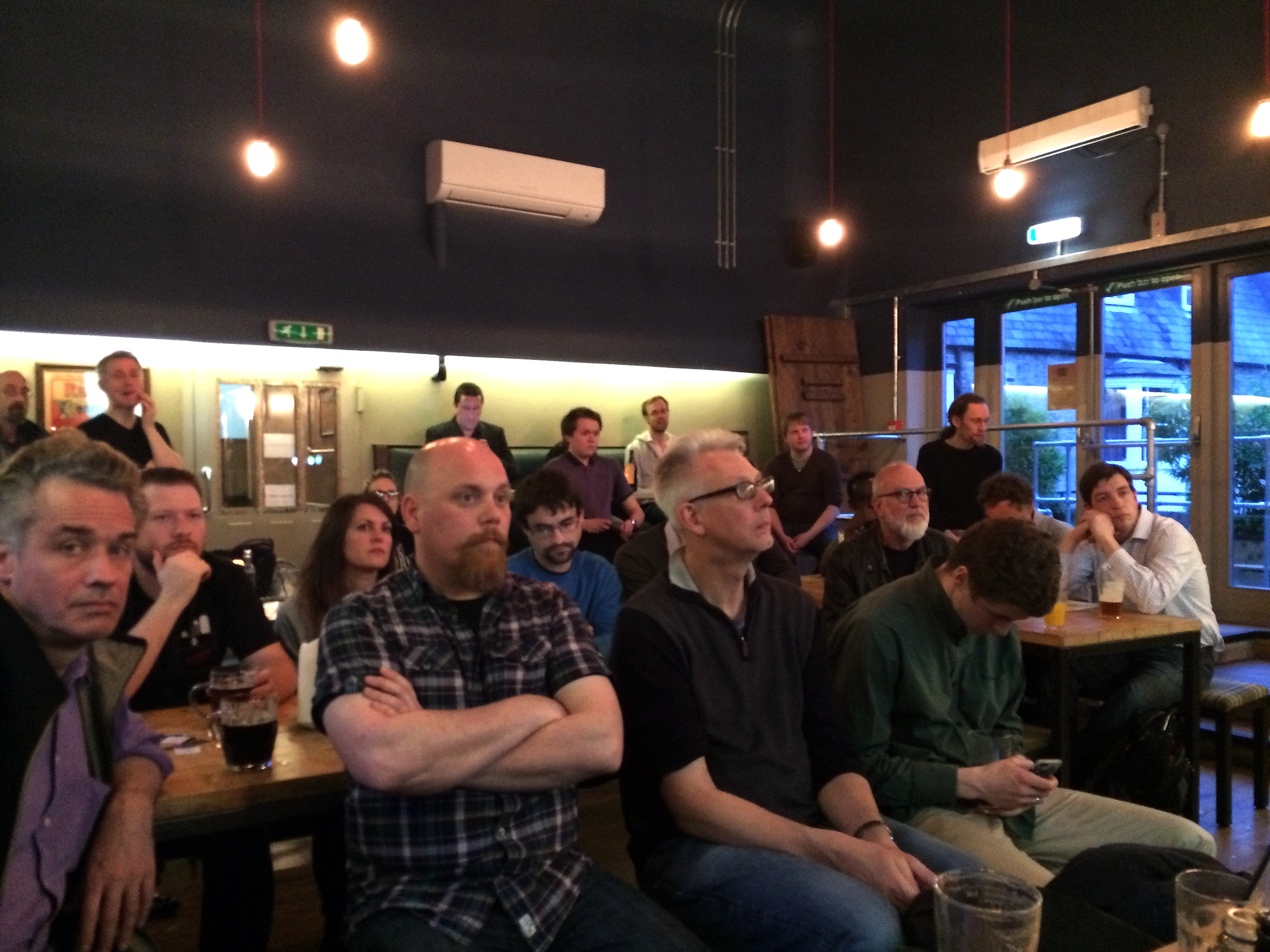 Earlier today Joel came over to the Studio 24 offices to interview me on all things web agency business related for his upcoming podcast. We had a really pleasant discussion on a wide range of interesting topics including how the company was founded, how we find new clients, the difference between web design and build projects and more bespoke web programming projects, how we build a team and what the future holds. I look forward to hearing the final result in a few weeks time. We'll post a link to it once it's released.
If you're interested in learning more about running a digital business, or hearing other people's new perspectives, check out the Business of Web Design conference later this year.